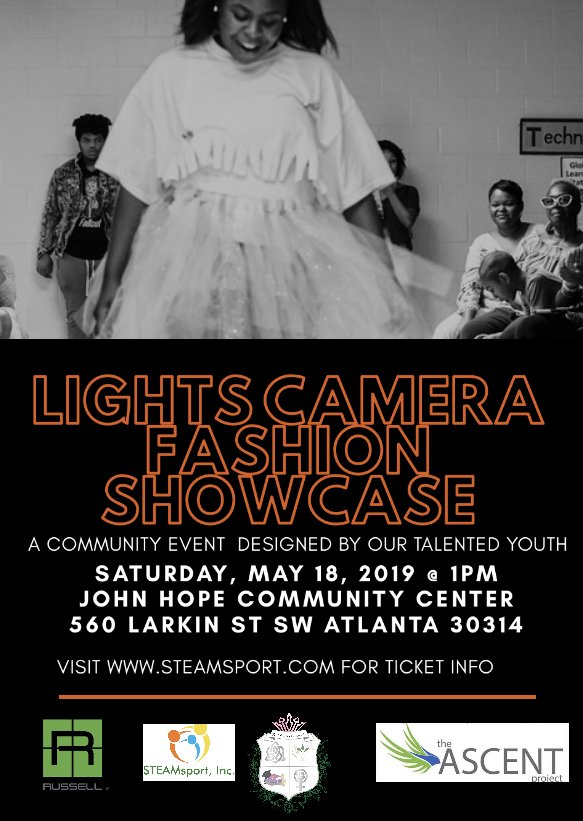 STEAMsport, Inc. "Lights, Camera, Fashion" Media and Fashion Showcase
STEAMsport, Inc. and the Young Belle Project, Inc. are proud of host our 2nd annual "Lights, Camera, Fashion" youth fashion and film showcase.
Come and support our youth fashion designers and film makers while enjoying an awesome fashion show and film screening. 
Through our partners, The Young Bell Project, Inc. and The Ascent Project, students not only created fashion and film but also learned industry standards, tools and connect with fashion and film professionals.
A suggested donation of $5.00 can be purchased online or at the door. Tickets are limited. Event donations will support the growth of both our fashion and film programs.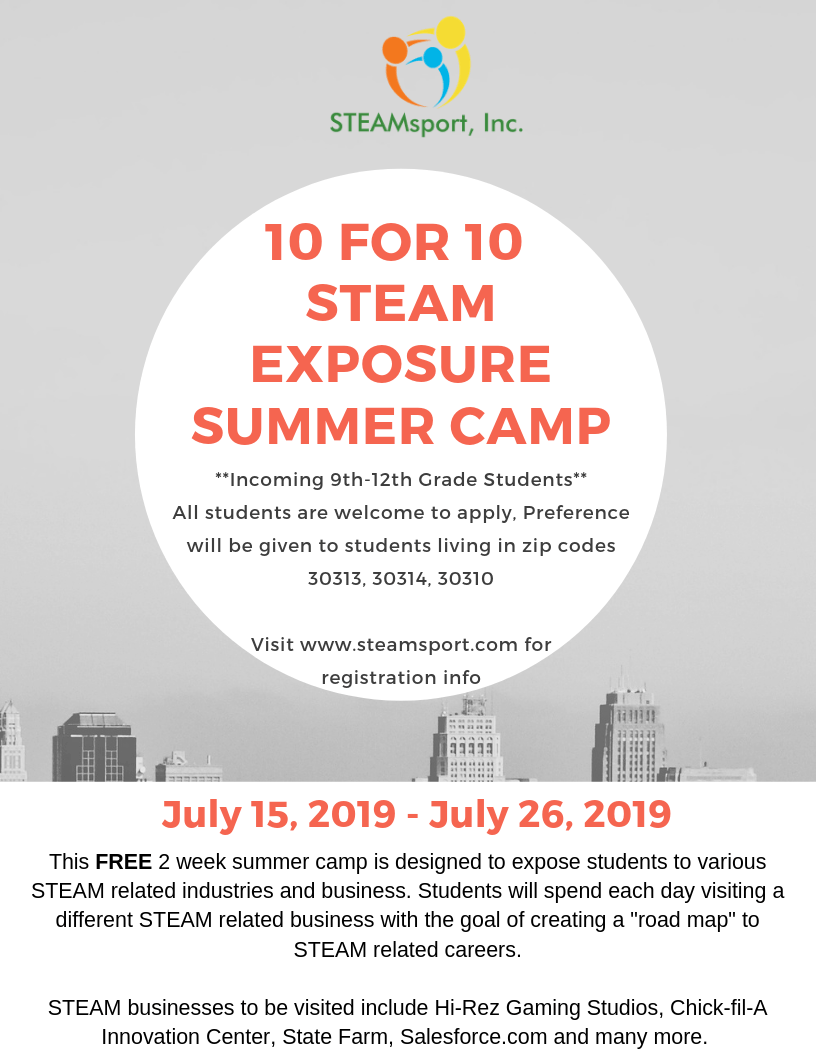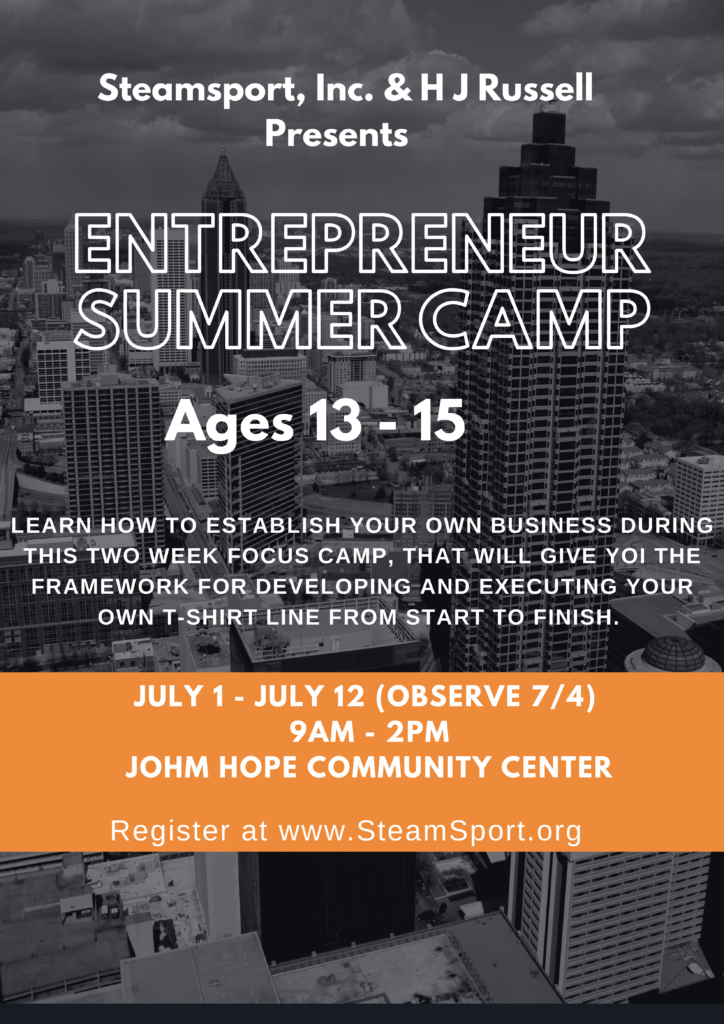 STEAMsport, Inc. "Young Entrepreneurs" Summer Camp
STEAMsport, Inc.'s Young Entrepreneurs Summer Camp is designed to teach 7th- 9th grade students that product design and creation is only half of what is takes to bring a product to market. 
In this 2 week FREE summer camp students will not only learn how to create a company but also produce a product and develop the framework to bring the product to market.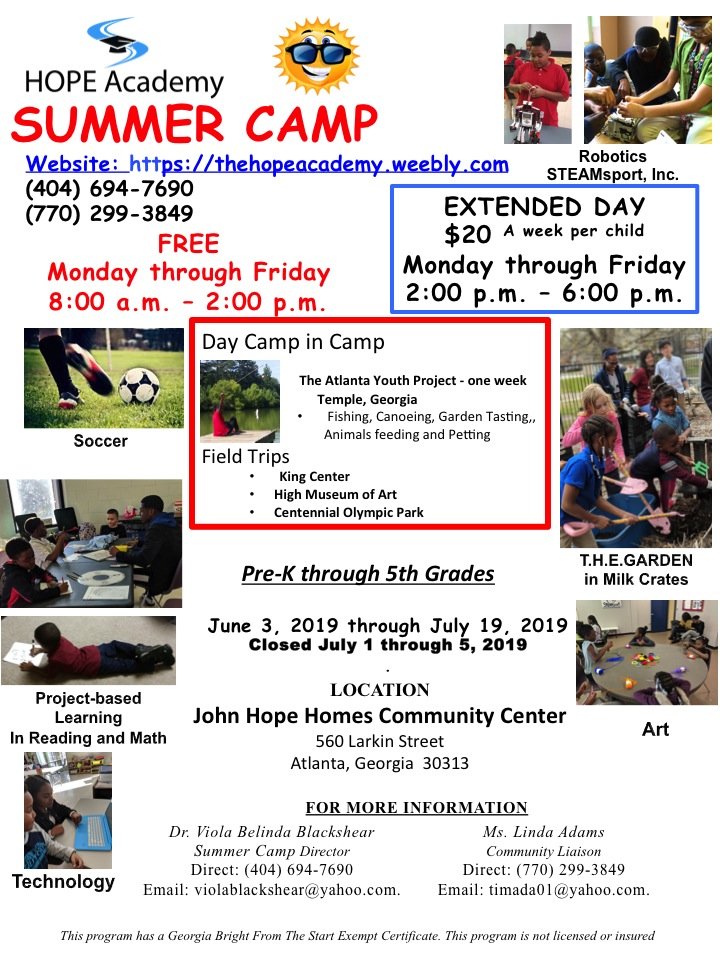 HOPE Academy Summer Camp
The HOPE Academy Summer Camp provides elementary students a holistic summer experience featuring academic support including weekly tutoring, STEAM enrichment and academic exposure. 
Students will enjoy field trips to the Atlanta Youth Project, Temple Farm and local trips including the King Museum and Centennial Olympic Park. 
Students will also be provided recreation activities including outside play, rugby, art, soccer and urban gardening.