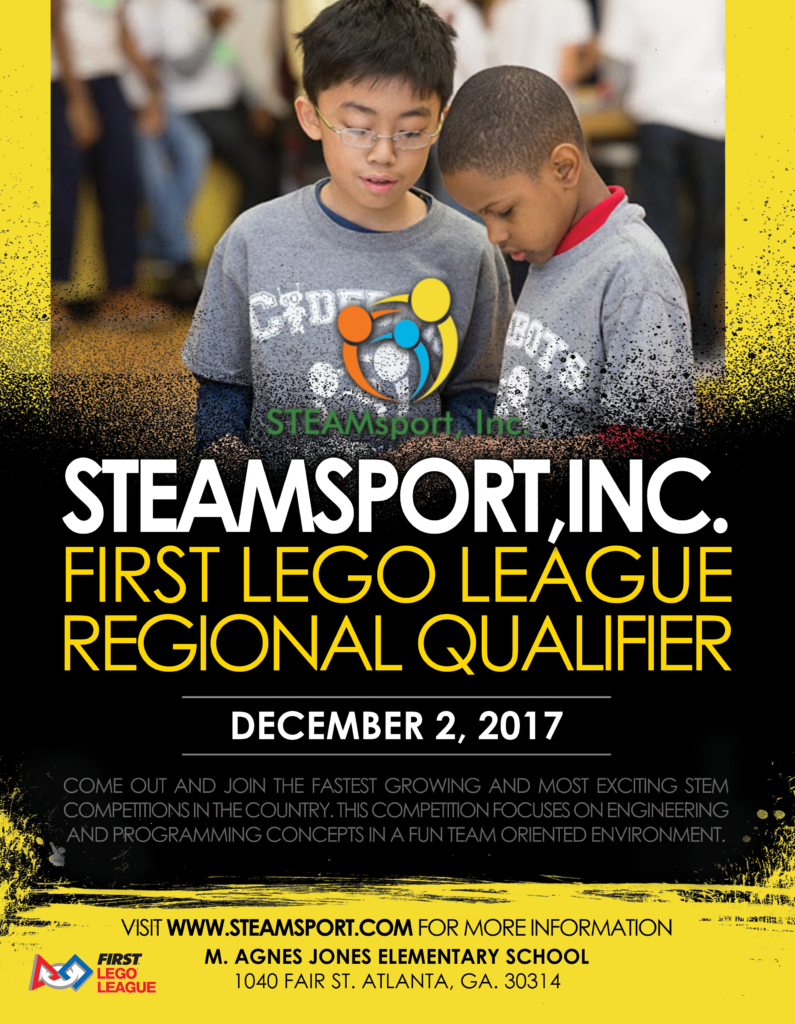 STEAMsport, Inc. FLL Youth Robotics Competition
On December 2, 2017 STEAMsport, Inc. will host our 2nd annual First Lego League Robotics competition. This competition serves as a celebration of STEM in urban communities. Many of the students that will be competing are from underserved communities and displaying their mental fitness for the very first time. STEAMsport, Inc. seeks to cultivate this culture by exposing, educating and simply making a huge deal of STEAM in hopes of establishing a culture of STEAM in urban communities. 
We are seeking event volunteers. Please click below for volunteer information.