STEAMsport, Inc. began as a group of 5 students from an underserved community wanting to compete in the First Lego League Robotics Competition in 2010. As the students began to  apply hands-on learning, their interest and attitude toward STEAM increased along with their math and science grades. STEAMsport, Inc. continued to reach out to students in underserved communities, realizing that barriers to quality STEAM education in underserved communities included money, transportation and equipment. For this STEAMsport, Inc. brought mobile STEAM education to public housing communities, local community centers, urban schools and Boys and Girls Clubs.
We have now served over 2,300 students providing over 9 STEAM programs, hosting 3 STEAM competitions, STEAM business hack-a-thons, and 2 computer coding and entrepreneurship summer camps.
STEAMsport, Inc. believes that by making quality STEAM programming available to everyone, we can develop the next generation of great American technologist. It's for that reason that all of STEAMsport, Inc. programs are provided free of charge.
Meet William
William Oliver serves as the Executive Director of STEAMsport, Inc as well as the Resident Services Director for the historic H.J. Russell and Company. His success for providing youth with career opportunities spans over 19 years.
As the External Affairs Director of the Integral Youth and Family Project, William provided students living in public housing with educational support and linkage to service providers that position students for secondary education.
William's experience also includes guiding over over 3,000 low income families toward self-sufficiency, education obtainment and a series of focused career paths.
William holds a B.A. from Bethune-Cookman University and an MBA from Troy State University. William has been married to Kimberly Oliver for 18 years and has two children, Mykierra 23 and William 17.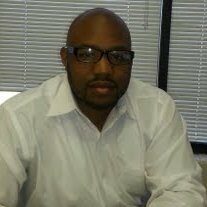 Thank you to our partners
Want to get involved?
We serve over 700 students across Atlanta in underserved communities access STEAM programs, but we can't do it alone. Your donations and financial contributions directly impact students in Atlanta. 
Get Fresh Updates on Email
We'll never share your email address and you can opt out at any time, we promise.