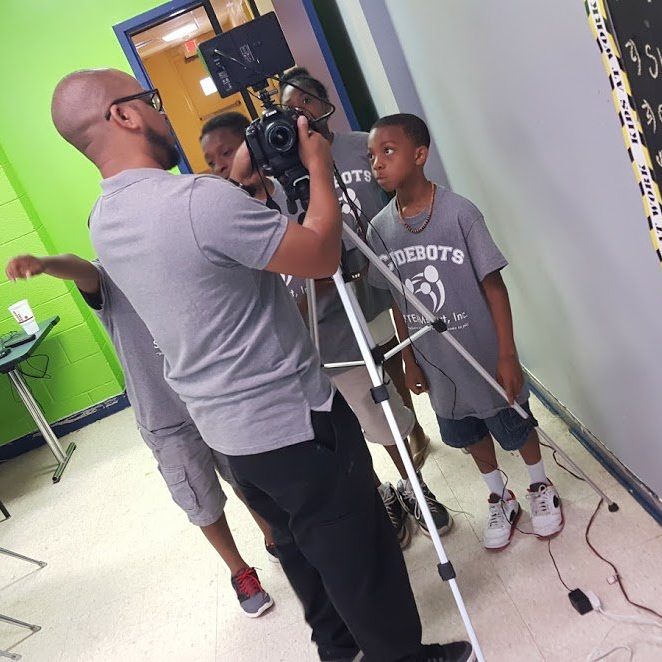 Lights, Camera, Action!!!
STEAMsport's S² Media Production Program focuses on helping youth from underserved communities become part of Atlanta's media industry growth, by using low to no budget film making as a hands-on initiation to the diverse careers in film.
The program is designed to help students learn media literacy, gain technical proficiency and practice visual storytelling technique while promoting a hands-on approach that can be immediately applied to projects.
Register for a Media Course
Want to get involved?
We serve over 700 students across Atlanta in underserved communities access STEAM programs, but we can't do it alone. If you want to make a big impact in the live's of Atlanta area students, let us know. 
Get Fresh Updates on Email
We'll never share your email address and you can opt out at any time, we promise.